Successful Cases
(See All)
Buy a motherboard and cpu from us, we will save you the trouble of installing and testing it.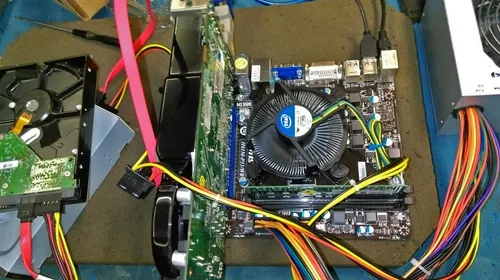 Custom built system with cable management and Everything RGB!!!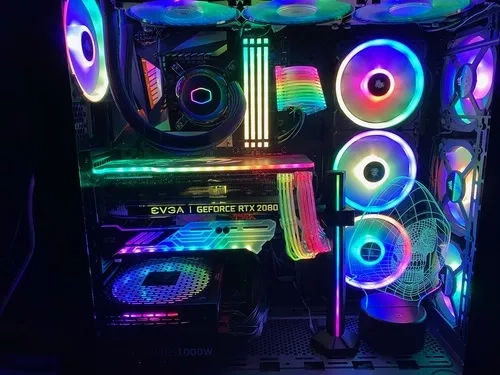 Seagate SSHD Drive - Problem is the drive is always busy. This was caused by the PCB - changed the PCB and 100% recovery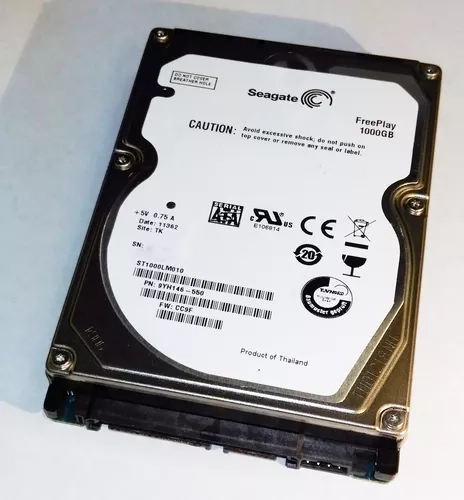 (See All)
Testimonials
We have 120 testimonials.
Charles Paulino (Google)

Love their job. They're very professional and they do a great job on your PC. I most deafly will go back to them. Thank you very much for all your help on my PC.

Charles M Paulino (Facebook)

Love their job. They're very professional and they do a great job on your PC. I most deafly will go back to them. Thank you very much for all your help on my PC.

Jack Joseph (Facebook)

Chris is fantastic to work with as he is incredibly patient, attentive, and skilled in PC assembly and he is also a wizard when it comes to cable management, an area the folks at Best Buy geek squad could use some improvement in. The initial build I had them do left a lot to be desired but Chris was able to clean up their messy cabling and deftly execute my vision for an all-RGB gaming PC build with total and absolute perfection. He has become my go-to guy and his skillset is a rare and beautiful thing to see. Highly recommend!

Eric G. (Yelp)

A few days ago I left my personal gaming PC unattended for about 20 minutes, and I come back to the PC powered on, but the peripherals not. I thought that perhaps since I had accidentally spilled coffee on my computer a few months ago that the motherboard could have been damaged. I couldn't figure it out myself, so I brought it to pc warehouse. I paid $XX for the initial diagnostic (which to me is very fair) and then an additional $XX for their "express service". I didn't mind paying the additional since I use my pc a great majority of the time and wanted this solved ASAP. Dropped the PC off at 10:30am, and roughly 3 hours later I get a call from Chris explaining that the mobo wasn't installed properly, and the power supply wasn't functioning properly. An hour after, he called back saying everything was finished. He took fantastic care in replacing the power supply, re-installing the motherboard and even took the time to re-route the cabling, making the computer look a lot cleaner on the inside. Because of the great care and the speediness of service, 5 stars is deserved! Awesome work over here. Thanks so much!

Tom A. (Yelp)

Took my PC there that was not booting up they help me while I waited and installed a new SSD drive too. The custom built PC which was purchased from them 6 years ago is still working great now after a new power source was installed. Such a great place to have locally and the owner and workers are extremely nice and knowledgeable too! 5 Stars!

Meghan F. (Yelp)

Highly recommend PC Warehouse. After my external hard drive crashed, I took it to two different local places, and both places were unable to recover my data. The 2nd place recommended I try the PC Warehouse. Thankfully, they were able to recover all of my data! Very friendly staff, too. Would definitely use them again in the future.

Fran D. (Yelp)

My Dell laptop was getting slower and slower. It was only a year old. It was taking forever to boot up and getting into programs. I thought maybe I had a virus. I brought it here, and it was fixed in a day. It had more than 20 viruses on it. It's so fast now ! Thanks, Chris

Alexander G (Yelp)

This place is exceptional. I built my first ever gaming pc before New Years as a way to really step my gaming experience up. Despite it working perfect, I knew it could have been improved by someone who knew what they were doing. I was lucky enough to get my hands on an RTX 3090 Aorus Master GPU and a 850w psu. This kind of money, I wanted to make sure that it was installed properly. After some research I found out about PC Warehouse and specifically Chris. Chris is not just an expert, he's a legend. I dropped off the parts and let him know what needed to be done. We chatted for a bit and he said he'd call me later. I also brought him a support bracket I bought as the GPU is HUGE! Definitely needed the support. He kept calling me throughout the day asking for my permission to install the fans correctly, my water cooling was installed upside down, and the bracket needed to be bent to fit the massive gpu. I was so incredibly grateful for him taking the extra time and effort along with managing the cables in the back. This is beyond good service, this guy really cares about his job and I'm insanely impressed. Believe me, I wouldn't write this if I don't mean it. Go to Chris and you won't regret it. Guy really is a legend and I'm incredibly satisfied for my service. Just take a look at these pic and tell me this isn't a work of art. Performed perfect on day one. No issues.

Tom A (Yelp)

Took my PC there that was not booting up they help me while I waited and installed a new SSD drive too. The custom built PC which was purchased from them 6 years ago is still working great now after a new power source was installed. Such a great place to have locally and the owner and workers are extremely nice and knowledgeable too! 5 Stars!

Eric G (Yelp)

A few days ago I left my personal gaming PC unattended for about 20 minutes, and I come back to the PC powered on, but the peripherals not. I thought that perhaps since I had accidentally spilled coffee on my computer a few months ago that the motherboard could have been damaged. I couldn't figure it out myself, so I brought it to pc warehouse. I paid $35 for the initial diagnostic (which to me is very fair) and then an additional $50 for their "express service". I didn't mind paying the additional since I use my pc a great majority of the time and wanted this solved ASAP. Dropped the PC off at 10:30am, and roughly 3 hours later I get a call from Chris explaining that the mobo wasn't installed properly, and the power supply wasn't functioning properly. An hour after, he called back saying everything was finished. He took fantastic care in replacing the power supply, re-installing the motherboard and even took the time to re-route the cabling, making the computer look a lot cleaner on the inside. Because of the great care and the speediness of service, 5 stars is deserved! Awesome work over here. Thanks so much!

Alex ShotFirst (Google)

This place is exceptional. I built my first ever gaming pc before New Years as a way to really step my gaming experience up. Despite it working perfect, I knew it could have been improved by someone who knew what they were doing. I was lucky enough to get my hands on an RTX 3090 Aorus Master GPU and a 850w psu. This kind of money, I wanted to make sure that it was installed properly. After some research I found out about PC Warehouse and specifically Chris. Chris is not just an expert, he's a legend. I dropped off the parts and let him know what needed to be done. We chatted for a bit and he said he'd call me later. I also brought him a support bracket I bought as the GPU is HUGE! Definitely needed the support. He kept calling me throughout the day asking for my permission to install the fans correctly, my water cooling was installed upside down, and the bracket needed to be bent to fit the massive gpu. I was so incredibly grateful for him taking the extra time and effort along with managing the cables in the back. This is beyond good service, this guy really cares about his job and I'm insanely impressed. Believe me, I wouldn't write this if I don't mean it. Go to Chris and you won't regret it. Guy really is a legend and I'm incredibly satisfied for my service. Just take a look at these pic and tell me this isn't a work of art. Performed perfect on day one. No issues.

Henry Pozo (Google)

Amazing experience!! Chris was able to recover all my photos from my Mac. Even Apple techs said it was impossible to do it, but Chris managed to get the job done.

Ryan Gonelli (Google)

Chris helped me and my brother find out what was wrong with our pc and fixed it. Definitely recommend going here if your pc is having problems!

Reeepicheep (Google)

Chris is fantastic to work with as he is incredibly patient, attentive, and skilled in PC assembly and he is also a wizard when it comes to cable management, an area the folks at Best Buy geek squad could use some improvement in. The initial build I had them do left a lot to be desired but Chris was able to clean up their messy cabling and deftly execute my vision for an all-RGB gaming PC build with total and absolute perfection. He has become my go-to guy and his skillset is a rare and beautiful thing to see. Highly recommend!

T Sings (Google)

Wonderful experience at PC Warehouse after a stressful few days! After the WD10EZEX - 60M2NA0 hard drive in our 2015 HP Slimline desktop failed during a quick system test, we brought the unit to our local Best Buy's Geek Squad, who ultimately determined the data could be retrieved. However, the hard drive died completely about 5 minutes into the data transfer, and hardly anything could be saved (including wedding photos and work documents). After doing some research on data recovery specialists, and seeing the amazing reviews, we contacted PC Warehouse for assistance. The customer service was wonderful, and within less than 48 hours, they had already completed a diagnostic and were calling with an extremely reasonable quote, reassuring us they would most likely be able to retrieve all of our data. Less than another 48 hours later, the work was done and we were able to pick up all of our recovered data! The price could not be beat, and we are so thankful to have had such great and experienced staff working to help us. Would definitely recommended their services to anyone in a similar situation, or to anyone with tech issues. Thank you PC Warehouse!

Liam Kinnelly (Google)

Faithful client of over 8years. Quick turnaround on data recovery. In house work. And despite their size, have a great variety of components and computers

Barbara Sweetnam (Google)

This week I brought my mother's Sony PC that was hacked to the folks at PC Warehouse in Freehold. Was I impressed at the expert and friendly service we received! Not only did they fix my mother's PC that day, I decided to bring my older model all-in-one iMAC to see if they could fix it. A couple of years ago I had taken my iMAC in to the apple store to have it repaired by their tech support and they said it was unrepairable, hence it sat in my house collecting dust. Much to my amazement and delight, PC Warehouse was able to repair my iMAC (using it right now to write this review), install a new SS hard drive and install the MAC OS that is compatible with this iMAC's hardware (High Sierra). I never thought that I would be able to use this iMAC again. And can I just add that their prices are so reasonable, their service is top-notch and the turn-around time was fantastic. I highly recommend PC Warehouse for ANY and ALL of your PC or Mac repairs.

Owen R. (Yelp)

Recently decided to build my own pc with water cooling. After putting everything together my pc would not run properly. I brought it to here and they handled my pc quickly and professionally.

Martin Rahn (Facebook)

I have purchased several computers from PC Warehouse over the past 10 years and am completely satisfied with their friendly service. If you ever need repairs, their diagnostic capabilities are the best. I highly recommend them!

Patrick Philbin (Google)

My computer stopped turning on randomly and within a few day they had fixed it. This store has always left me with a stellar experience and I am very happy to have found them.

Elizabeth Caprio (Google)

I have been taking my electronics to PC Warehouse for over 6 years. They are Very helpful with all of my computer issues, they order any parts I need and suggest improvements and they have saved me lots of money 💰. So happy they are still open for business, and will continue to bring all of my electronics to PC Warehouse for repair.

Richard Kurdziel (Google)

I am a happy customer! From initial phone call to delivery of recovered data, the PC Warehouse team delivered on every customer service metric and knocked it out of the park. It is no coincidence that this business has earned so many five star reviews. From my perspective, the techs were responsive, knowledgeable, professional and fair. I would highly recommend PC Warehouse for any data recovery needs. Thank you for such a positive experience.

Owen Milner (Google)

Love having a comp-shop just a drive away. I'm not incompetent with computers, but it's always nice to know there is a place I can travel to in case there's something I can't figure out on my own.

Bill Eng (Google)

PC Warehouse of Freehold saves the day AGAIN. My daughter ruined her laptop from a drink spilling onto it. I grab my old laptop and head over to to see what they could help me with an hour before they were closing. Yvonne tells me don't worry they will upgrade to ssd hard drive, windows, and upgrade the ram and it will be as good as new.....you can pick it up TOMORROW..... really? WOW! Happy college kid and parents! THANK YOU THANK YOU!!

Pat Falcone (Google)

I took my old computer to their store, that of course had a lot of valuable data on it, and it had crashed on me. Not only did PC Warehouse calm me down, but they diagnosed and in one day! (one day!) they called me back to give me the best news ever! They recovered ALL my data, fixed the computer, and all done within 5 days! I will never go anywhere else for computer repairs. Fast, efficient, fair price, wonderful customer service. What more could you ask for?

Harvey Rich Empowerment (Google)

This is the ONLY place to go if you need to recover your data. James and Yvonne are delightful to do business with!

Mike Steinberg (Facebook)

Amazing service was done within a few hours! I highly recommend them just always making my computers look awesome!

leonard eisner (Google)

wanted to commend everyone who works here, especially chris, who recently did an extensive upgrade to my office. they changed operating systems, installed new solid state hard drives, and got all of the inter-related software working perfectly. the computers are noticeably faster. couldn't be happier and would, without hesitation recommend them to anyone needing computer services. thanks again guys.

Marisa Alvarado (Google)

PC Warehouse saved me! The other day, I plugged in my San Disk Flash Drive and my computer didn't recognize it. I tried it on other computers and nothing happened. All of my lesson plans and presentations from the start of my teaching career to present day were on the flash drive. I was in a panic. I went to Best Buy and was told that they have to send my flash drive away for data recovery for a period up to 4 months with an astonishing price tag to boot. A colleague recommended PC Warehouse as an option and I couldn't be more grateful. In just a matter of hours, all of my data had been recovered and restored on a new flash drive and hard drive. I can rest easy knowing that my resources have been restored but even more so from the friendly and speedy experience I had at PC Warehouse. Thank you again!!!

Joseph Burns (Google)

I greatly appreciate their ability to retrieve data from my solid state hard drive that had crashed. The data that was retrieved was over 1000 hours of work. This team was a life saver and their friendly personality was a definite plus. Thanks again PC Warehouse for a terrific job.

Marisa A. (Yelp)

PC Warehouse saved me! The other day, I plugged in my San Disk Flash Drive and my computer didn't recognize it. I tried it on other computers and nothing happened. All of my lesson plans and presentations from the start of my teaching career to present day were on the flash drive. I was in a panic. I went to Best Buy and was told that they have to send my flash drive away for data recovery for a period up to 4 months with an astonishing price tag to boot. A colleague recommended PC Warehouse as an option and I couldn't be more grateful. In just a matter of hours, all of my data had been recovered and restored on a new flash drive and hard drive. I can rest easy knowing that my resources have been restored but even more so from the friendly and speedy experience I had at PC Warehouse. Thank you again!!!

Marisa Alvarado (Facebook)

Last week I dropped my external hard drive. I was devastated as my whole life was on that drive and that was my only copy. I went to a local computer repair company and they weren't able to retrieve my data.. they recommended I go to PC Warehouse in Freehold. I was desperate. So, I went, praying they could work some magic. Thank you PC Warehouse!! You were able to recover ALL my photos and data! I also brought in my laptop and now I have all the space I need and it's running like a dream. This is the only place I will ever go to when I need computer help.

John Scott Allen (Google)

PC Warehouse in Freehold, NJ does an outstanding job. They evaluate, estimate, do what they say, AND are FAST and pleasent to work with! Outstanding ! Great Job. Thx. Scott

Mark Engleman (Google)

My 8 star review of PC Warehouse of Freehold. I have been a customer of PC Warehouse of Freehold for over 15 years. The fact that I've been using their services for that long should be enough to justify a 5 Star rating. I think of them as my PC service center; sometimes the PC hospital; other times the PC emergency room. Now I think of Yvonne, Chris and James as my Apple wizards too, since they service Apple machines like my MacBook Pro. I prefer wizards over self-proclaimed geniuses every time. In fact they installed an Oracle VM Virtual Box 6.0 machine into my Apple MacBook Pro. The virtual box, also referred to as a virtual machine, emulates a PC inside an Apple, so in effect I have two machines in a single computer frame. Since last November PC Warehouse of Freehold has provided this very small businessman with so much value in a variety of challenging situations that I have to award them some additional stars. In November I showed Chris the specifications of a brand name computer I wanted Chris to build for my son as a birthday gift. Chris approved of my specifications except he said I should invest a little more cash and get a solid state hard drive. I wasn't expecting Chris to better the Dell price; I just wanted the convenience of having him nearby should issues arise. The end of the tale is that he built a unit with a more vigorous processor, and a solid state 1 terabyte (1 tb SSD) hard drive for half what I would have paid for the conventional hard drive equipped name brand machine. The improved response time of the solid state drive is unmistakable. A side note: Yvonne used some RAM from my old laptop in the Mac Book, reducing my expected RAM investment by 50%. I didn't know that PC ram could be used in an Apple device, so she could have simply charged me for all new RAM. The point is she didn't do that when she easily could have, but that's just not the way they swing at PC Warehouse of Freehold. Keep up the outstanding work James, Yvonne and Chris. In my mind you are "Local Heroes".

John Caccamo (Google)

I am an active filmmaker and when I needed to build a powerful computer in a fast & efficient time frame, PC Warehouse made it happen! My computer was assembled in under a day and was loaded with all drivers and software I needed to get working right away! I highly recommend coming to this location for troubleshooting computer issues or even building your own like I did. The best part about PC Warehouse is the staff is professional and super friendly!

D Wolf (Google)

This place was recommended to me by a friend who has enjoyed good service from PCW, Freehold. I traveled one and a half hours from northern New Jersey because I trust my friend's judgement. I wasn't disappointed. I arrived with a dead tower PC and several components intended for use in building a new PC. Chris and Yvonne quickly determined the older PC needed a power supply. They did a complete scan of two HDDs the size of which are one terabyte each. They scanned 8GB of RAM and blew out all the dust from my six-year-old tower case. Meanwhile, they assembled an all new tower PC for me using a motherboard, processor, and two HDDs supplied by me. The whole process took five hours and I left with two really powerful, high capacity PCs. I enjoyed excellent, highly competent, friendly service from Chris and Yvonne. It's easy to see why Yvonne has been in business for over 22 years. Ray S.

Elizabeth Castrovinci Sowinski (Facebook)

Last week I dropped my external hard drive. I was devastated as my whole life was on that drive and that was my only copy. I went to a local computer repair company and they weren't able to retrieve my data.. they recommended I go to PC Warehouse in Freehold. I was desperate. So, I went, praying they could work some magic. Thank you PC Warehouse!! You were able to recover ALL my photos and data! I also brought in my laptop and now I have all the space I need and it's running like a dream. This is the only place I will ever go to when I need computer help.

Kiara Hammond (Facebook)

This place is great! I won't be going anywhere else for my computer repairs. The knowledgeable and friendly staff kept me apprised of the status of my computer every step of the way and resolved our issue quickly. Thanks PC Warehouse for coming to our rescue!

Kelly D. (Yelp)

After I dropped my external hard drive, I was devastated that I had lost and not backed up my daughter's baby pictures. Thankfully, PC Warehouse was able to recover all my pictures on my hard drive- lesson learned, make 2 copies of all important data, and call this place if you have any issues!

Ali N. (Yelp)

300% worth the money. i would send anyone who has lost data to PC Warehouse. Not only did they recover all of my data, but they were incredibly quick. they were also understanding to the fact that i needed a little time to raise funds to pay for the recovered drive. Great people and an even better end product.

Mark V. (Yelp)

100% recommended!! What a great place to have, you walk in with your computer and get service right away from experts!! You can park right outside the door of this place which is located in a strip mall. As soon as you walk inside there is a table to put down your computer and you get immediate service. These people have been doing this for a long time and are super experts! This location used to be over by Burlington Coat Factory. And their prices are completely fair especially for the easily assessable location and immediate service you get upon entering. I bought a zip drive while I was there just because it was a great price and readily available! The reason I went there wasn't even for repair. I needed an extra AC adapter for my laptop. Of course they had it handy right away! I love it here I hope they never leave! Highly recommended, so easy to walk in and get help and get your computer problems fixed!

Anthony Mallozzi (Google)

Prior to my visit at PC warehouse I had visited apple to see if they can help me with my laptop. They had conducted many test and ended up telling me that theres nothing they can do and recommended that I ship my laptop out which would cost $500-$700. Immediately I had declined this recommendation and visited PC warehouse. Not even a week later my laptop was as good as new and for only $50! (not 500-700 lol) Highly recommend to anyone who is interested; this place is more than amazing! Staff is so polite and helpful and I can not express enough how helpful this place was to me. 5 stars no question about that. :))

Pam Schoenfeld (Facebook)

I can not even put into words how amazing this place is. From the moment I walked in the door Chris was reassuring, kind, and knowledgeable. My issue has to do with the backing up of my iphone. I backed it up on an old laptop that had virtually no disc space to begin with. So as a result of having no disk space the iphone data recovery would not take place, and I had already wiped my iphone clean. This laptop was the ONLY place where I backed up all my iphone data. For a small additional fee Chris immediately started working on putting a brand new, larger, more modern hard drive in my computer. In less than an hour, I came back with my fingers crossed that my itunes back up would restore on my iphone....AND IT DID! I went to the Apple store, the Microsoft store, and Chris was the only person able to fix my extremely stressful situation, and taught me new things in the process. I would highly recommend PC Warehouse Data Recovery and Chris to anyone who needs any technology repair or data retrieval ....they know exactly what they're doing!

Matthew Merkel (Google)

I can't say enough good things about this place, I have been doing business here for almost ten years and i have never once been disappointed. Top quality work, for honest pay. The staff is incredible and not afraid to walk those of us that are less tech savvy through what ever we are dealing with.

Mark Surks (Google)

My hard drive had bad sectors. A friend directed me to these folks and they replaced my hard drive with a solid state hard drive and were able to recover all of my date. What a relief. Prices were extremely reasonable and the folks there were very cordial. I will never go anywhere else. I am thrilled to have found these folks.

Joe D. (Yelp)

Outstanding knowledge and service. Recovered all of my data from a flashdrive within a few days.

Thomas Fisher (Google)

Yvonne and Chris were terrific quickly diagnosing my fatal computer problem, presenting me with all my options in a no-pressure way, and delivering a rapid solution to me at a fair price. Sometimes personal service is so much more valuable than internet bargains!

Frank (Google)

Jim and Yvonne were very helpful. I had my data back the day after I sent them my drive. Their prices were much better than many other data recovery companies and Jim gave me a reasonable explanation of what they had to do to recover the data and also counseled me on the size of external hard drives to stick with in the future.

Peter Yu (Google)

Great service. no hassles. get the job done. Chris is a top notch technician. keep up the good work.

Robert Meyer (Facebook)

I wanted to speed up my programs in my Sony Vaio laptop, so I had PC Warehouse install a solid state hard drive. With all the programs and data (ca 600 GB), they saved it all to the new drive. It only took 2 days in and out.

marla dorn (Google)

First time using using this place and am totally satisfied.customer Service repair service , price and turnaround time is excellent!! Also very honest!! Highly recommended.

Len Burke (Google)

Yvonne, James and staff are the best for PC service and parts. nice friendly atmosphere and honest reliable what more could you ask for..

Karolis Sukys (Google)

Always are on time with my repairs and always friendly

Edward Meyer (Google)

I wanted to speed up my programs in my Sony Vaio laptop, so I had PC Warehouse install a solid state hard drive. With all the programs and data (ca 600 GB), they saved it all to the new drive. It only took 2 days in and out.

Gemma Q. (Yelp)

Miracle worker is the best way to describe this place. Apple told me they couldnt help me, the Geek Squad tried to send me back to Apple, and told me they couldnt help me either. These people fixed the problem in one day, without any fanfare. They KNOW what they are doing here with computer repair. We are very lucky, indeed, to have them in our backyard, in Freehold, NJ.

Larry Dane (Google)

They got ALL my data back in less than 24hrs!!! The staff was amazing and very professional. I highly recommend them to anyone. Honest, Reliable and Incredible..

Russell Brokstein (Google)

As a business owner, I have several computers in the office and at home. Anytime I have a problem I bring the computer to PC Warehouse and always happy with the service and always fixed quickly.

L Moser (Google)

Yvonne and staff are the best....been using them for years. Reasonable and reliable.

william t (Google)

I visited PC Warehouse over 12 years ago looking into data recovery. At that time they were polite and friendly. They answer my questions about the data recovery. Now, Apr 2, 2017, I had a hard disk failure. It would not start and I did not feel any vibration on the disk. So I brought it to them and they were able to retrieve the data off the bad disk. They were polite and helpful today as they were over 12 years ago. Thank you PC Warehouse

Fran D. (Yelp)

Great job and fast, too. I thought my laptop was dead because the screen went black and it is very old. I was panicking about my files and thought I'd have to do data recovery. Nope !! Chris told me the wire by the power adapter was broken (from plugging and unplugging over time I could see this happening). He soldered the wire/pin/whatever it is and in a day I didn't have to panic any more. Thanks to the great staff over there. They are top notch. Peace of Mind !! Great price to retrieve my work/personal data off of an external hard drive. Price was fair and they even let me think about it to decide if it was fair. Then they showed me everything they retrieved. Nothing corrupted. Everything spared !! Even stuff I forgot about. Will definitely recommend.

Fran DiBella (Google)

I have a laptop that just shut down for no reason. The screen went black. I thought it was dead because it's an old laptop (7+ years). Well, Chris told me that the pin where you plug in the power adapter was dead. He soldered the pin and it cost me next to nothing compared to buying a brand new laptop. He was done in a day !! Great job !. Love this place !

David Newhardt (Google)

I brought my Laptop to PC Warehouse Data Recovery Freehold NJ for Repairs ,I dropped my Laptop and broke several parts. PC Warehouse were very kind & Helpful right to the point. Their $ Fee for repairs & Turn around time of competition were Fantastic! Thank you so much PC Warehouse! Dave Newhardt Jackson NJ

xin chen (Google)

Best data recovery service ever! I went to Best Buy for my computer and was told that they couldn't help me. So Best Buy Geek Squad recommended this store to me. They provide professional and prompt service to meet my needs!

Juls M. (Yelp)

My son had some minor issues with a computer he built himself. We took it to PC Warehouse to have then run a diagnostic check on the computer to see what was wrong. Not only did they fix the issues but they took the time to show my son (13yrs old) what he did to cause the glitches - he really learned a lot from the very knowledgeable staff. We will definition use them again! (Prices for diagnostic and repair were reasonable)

Nicole Tonnesen (Google)

Best service ever!! Repaired both video card and iOS software only within a few days! Would most certainly recommend to anyone!

George Lewis (Facebook)

Great place for parts ! Excellent repair service . They even have used parts at good prices .

Barry Lydon (Facebook)

Wow. Wish there were more stars to give. We brought a damaged external hard drive to PC Warehouse. Files, music & years of pictures were on the drive and we couldn't access any of it. PC Warehouse was able to disassemble the drive and recover the data to a new drive. All for a reasonable price. Thank you!

Dan Aquilino (Facebook)

5 stars is definitely not enough! I drove over 85 miles to come here, via a recommendation from another business that was closer to my house, and they were able to help me repair and extract files from my damaged flash drive. I wish there was a location closer to my house - I will definitely recommend!!! Thank you!!!

Jackie R. (Yahoo)

Great service! I was freaking out when my USB drive broke and was worried about all the files on it. Geek Squad couldn't help and pointed me in the direction of PC Warehouse. They were able to recover all the files on the drive! Fair pricing and great service!

James D. (Yahoo)

Excellent service. Geek Squad was unable to recover data. PC Warehouse did it on time and for a great price, and they recovered every piece of data. Highly recommended.

Debra M. (Yahoo)

Honest, up front as to costs and length of time to repair. No up-sale gimmicks. Upon picking up, staff walked me through exactly what was done and verified it was to my expectations. Highly recommend!

B K. (Yahoo)

Wonderful service and team over there. Had a laptop who's hard drive died and they not only saved all the data and repaired it same day! Top notch team.

John D. (Yahoo)

I love this place. Mom and Pop type place. Great people there, friendly, and they know what they're doing. I've been going to them for years and recommend them to anyone looking for a computer place. If I could give 6 stars, I would.

Mendy L. (Yelp)

Very helpful, patient and excellent! I needed to recover data for my pc asap. And I couldn't believe that they provide fast service now. All the staffs are nice, friendly and professional. I had a great experience here and I am very satisfied with the work they have done for me. I will definitely come back and recommend it to everybody I know. Keep up the great job!

NJTownProductions (Google)

it went amazingly well, they were polite, fixed my issues and for an amazing price! Also quick as well!

Steven C (Google)

My son's external hard drive was not working. It happened on Saturday night. I tried all night to fix it but not unsuccessfully. We were terrified if the data in HD was lost or not retrievable. I searched in Google to find the nearest PC store in our neighborhood in Ocean Township but no store opens on Sunday except for the Best Buy store. I read the reviews in Google. Best Buy did not get a good review. Luckily I found PC Warehouse in Freehold. They opens on Sunday and they got good reviews. We used to have a PC warehouse in Eatontown but it was not in business. I had good experiences with the store before. I took the HD to the store once they open. The store owner and her wife are extremely friendly and helpful. Because my son's school project was in the HD and he needs it for his class the next 2 days, they were very nice to promise to look at the HD to see if they retrieve the data from the HD right away. Yvonne called me a few hours later and let me know the HD is dead but they can retrieve the data for us. The price they quote me was very reasonable and they promise to give me the HD within reasonable time. To me, they are my son's life saver and mine too. They suggested that the data be put in two HD so that one dies the other one will be in tact. I think it was a good suggestion and accepted their offer. When I returned the store to get my new HDs. they were very patiently to explain what happened and advised me how to protect the HD and how to use HD properly. It is beyond the services. They really care about the customers. I am a CPA and have experiences many IT professionals. PC Warehouse at Freehold is one of the best. I strongly recommend to anyone who has the same problem like mine. They really give me a peace of mind that is priceless. Words cannot say enough how much I appreciate their helps. Many thanks cannot be enough so I write this review to recommend the store.

daniel mighty (Google)

Great store check it out for real and they have a great team with lots of experience they can help with anything my coumputer broke and they fixed it

Paul Hankins (Google)

I've been using PC Warehouse since they've opened and I absolutely adore them. Prices are good, knowledge is second to none and I just feel like I'm visiting friends when I'm lucky enough to need a new part or repair.

Richard Kochinski (Google)

Great place to purchase a computer or have one fixed. Yvonne and her staff are always willing to do the best work that they can. Will always do business there!

Lisa Eber (Google)

They always know what to do.. I wouldn't take my computer anywhere else

Z3RO THE COMET (Google)

Yvonne and her team have worked on countless pieces of equipment for my family and James is incredible. He saved ALL of my content from my recently crashed Hard Drive and the price was vey reasonable! Im grateful for their service and appreciative of the way they treated me and handled my situation! I wish them much success in their future and would highly recommend them to anyone experiencing tech complications! THANK YOU YVONNE! THANK YOU JAMES!

Rebecca Graham (Google)

I was desperate to get photos and videos off my old PC of my kids as babies so I went to Geek Squad. They told me my HD was corrupted and they could not pull anything off, charged me $30 and had the nerve to ask if I wanted them to recycle my tower!!! I said "no, I'm taking it somewhere else!" So I went to PC Warehouse and dropped it off. They called me the next day to let me know they would be able to recover my data. I got it home and true to their word, everything was on there. Thank you PC Warehouse for saving my family memories. I highly recommend going here before anywhere else and don't even bother considering Geek Squad because they are small minded and clueless.

Andrea Meade (Google)

We attended James' 4-day data recovery training for Data Compass and HD Doctor Suite. Very informative and helpful! James is a wonderful instructor and he knows his stuff! Thank you to both James and Yvonne for hosting us for the week!

spetragl (Google)

Top Notch Data Recovery Experts. My 10 year old Desktop hard drive failed to mount. The PC had been used to create years-worth of Microsoft Train Simulator 3D objects, Trains and scenery (specifically keyed for Windows XP) that would not work on Windows 8. PC Ware house recovered my OS and data with a "bit by bit" copy to a new Seagate Drive. All my programs, Registry settings and documents came back perfectly!!! Thank You so much!

Nicole Dane (Yahoo)

They got ALL my data back in less than 24hrs!!! The staff was amazing and very professional. I highly recommend them to anyone. Honest, Reliable and Incredible..

Jeff Stein (Yahoo)

PC warehouse got our data back! Just like they said they would. We thought we lost everything for good on our Seagate NAS RAID system. Thank you!

J. ESCANTE (Google)

One word : INCREADIBLE!! Everything about what they do was top of the line. I am a graphic designer and my external hard drive had crashed. After calling over 30 places for data recovery, PC Warehouse of Freehold were the only ones that made me feel comfortable and gave me a sense of hope that my valuable work could be saved. One of the best aspects of their work ethic was having patience with me. I was overwhelmed and stressed out with the possibility of losing years of hard work. So that lead to me calling a lot and that was something that their customer service was more than capable of handling. Within less than a week they were able to recover more than 95% of my work, without having to use a clean room. In the times we live in today, many businesses would rather up sell you and charge you more. PC warehouse went the extra mile of asking me to look and see if the data recovered was sufficient. In doing i saved over hundreds of dollars. To top it all off they stayed opened an extra 30 minutes so I could have my data the same day. Beyond satisfied and pleased. I recommend PC Warehouse to anyone in need of any type of computer help!!! Thank you so much!!

Rich DiPersio (Google)

Five stars don't seem to be enough: great service, fair price, successful results and particularly taking the time for personal instruction. I went in w/ a problem, left w/ the lost data from a bad section in a hard drive that froze. My thanks and compliments to James, owner & head tech of the PC Warehouse.

Brian Tang (Google)

As a filmmaker, I had backed up all my footage to an external hard drive of 2 TB. Stupidly I had not backed up many of my most recent projects/footage. After the hard drive became unreadable to my computer, I paniced. thankfully my cousin recommended PC warehouse to me. I soon learned about James and his famed skill in data recovery. Right from when I came in to drop off my hard drive, They were very quick and accommodating. With the number I was given, I called a day later to ask how it was going and they told me that my hard drive had indeed suffered a very major mechanical failure. I also mentioned that I was leaving in a few days to China and prefered to bring the recovered information with me however I told them it wasn't absolutely necessary. The next two days was memorial day weekend and PC warehouse was to be closed however, they went in anyways to finish up on my hard drive transfer to give it to me before I left on my trip. James recovered 100% of my data from my hard drive not to mention working with my tight schedule. Can't thank them enough.

Jon Brisbane (Google)

I sent in a drive that was told to me by Best Buy that is was unrecoverable. And they wanted $3200 to even try. I sent my drive to PC Warehouse and they did everything they could to get my data back. They found a drive to where the data could be saved to and then they pulled the platters and put them into a working drive. They saved all of my data. Most of which was pictures from my tours in Iraq. The service was top notch and the price is amazing. I highly recommend using this place for all of your computer needs. Thank you!

Angela Mezzacappa (Google)

I run a hotel and our computers crashed. The hard drive was basically fried. I am a recurring customer at PC Warehouse but never had a problem as severe as this current one. I brought the hard drive in and explained the mess I was in. The focus was on how important and upsetting my problem was to me. Taking all of this into consideration, within 24hrs all my data is back and ready to be loaded on the new computers. I cannot express the gratitude and relief I feel. You have a computer problem, no matter how small or how large, bring it here, they are exact, and their prices are more than fair. Angela Mezzacappa

Juan Ricardo Palacio E (Google)

I had the great experience to meet James and his family. These people took me for 4 days offering me their friendship and the best professional training in data recovery. Actually how to explain all the issues is completely awesome. These days my progress in my knowledge of data recovery was completely obvious and happy return to Colombia and also with the best equipment and training that can be in the world. I remain highly grateful and highly recommend this great person and the best data recovery coach. For rates and equipment prices are what I can say that I found more economical than find out after a while. Thank you.

margaret C Laureys (Google)

This man is a genius! He exceeded all of my expectations. ONE: He is brilliant at data recovery. He's so good, that I now understand why he's classified as a "Forensic" restorer and why private detectives and law enforcement use him. TWO: His turn around time was so fast that I had to knock wood to be sure I wasn't in a dream. THREE: His prices are supremely reasonable. I did comparison shopping and you won't find better. FOUR: He is amazingly polite. Just a genuinely nice guy who seems to take real pride in his work. Lastly, I need to say that my job was vastly difficult. I had overwritten an entire novel. "Overwritten" is different than "deletion." It's the worst thing that can happen. I called dozens of Data Recovery Companies and they all said it was "gone forever." One of the biggest companies in NJ told me to not even bother bringing it in for a diagnosis because "overwriting was impossible to recover." Only James of PC Warehouse gave me hope. And boy, did he deliver! In fact, if you are on this page right now, don't bother looking any further – because you have found your guy.

Karen Bellitto (Google)

Yvonne and her staff at PC Warehouse were able to recover precious pictures and video from a crashed external hard-drive. Thanks to them my memories are safely on a new hard-drive and backed up elsewhere. Very professional and very patient with a device that gave them a lot of trouble! Would go back with any computer problems in a second!

Melissa Prusher (Google)

I have used PC Warehouse several times over the years. They offer affordable and expert data recovery from a courteous and professional team. I had a hard drive failure and six hours later I had my computer running and all my data restored. They are fast, good, and reasonably priced. I wouldn't trust anyone else with my machine and highly recommend them.

Michael Shernicoff (Google)

I was in an emergency situation because my son severely damaged his flash drive and was not able to access schoolwork due this week. The staff at PC Warehouse was able to retrieve all the data stored on my son's damaged drive in less than 8 hours. They placed all his school work as well as school applications and photos on a new device. Without PC Warehouse, the work school work would have to be redone and all previous work and digital memories would have been lost forever.

Ho Li (Google)

I have hard drive problem, my company computer people formatted my hard drive, but still couldnot find the data. I saw this data recovery store, just thought the last resort. This store is very professional, they used special tools to finally find my data, and charged me reasonablly. I am very satisfied with the service and the technology they used. James Gao is very professional expert, and very nice to the customers. I would recommnd my friends to go this store for any computer problems. Regards

David Streit (Google)

I've operated a computer services firm for the last 9 1/2 years. PCW is one of my most valued partners. I have sold dozens of their custom PCs over the years and to my knowledge, not one has ever had a major failure. Two units were buzzing which I traced to a faulty fan on a graphics card. They graciously swapped out the graphics cards at no charge to my clients. PCW invested heavily in forensic-level data recovery software and hardware that would cost me thousands of dollars to buy for my practice. Instead, I bring business clients failed RAID arrays and drives to them and they help me recover the data, even on a weekend. They have not failed once to retrieve files, folders, and even entire partitions for me in their entirety. Their fees are very reasonable. My business would suffer greatly if I didn't have them to turn to as my "hidden" partner! James and Yvonne Kuo are lovely people and my good friends. Anyone who uses them is in good hands. I can attest to their technical skills and experience.

Jints Bigblue (Google)

A huge Thank You to James Gao at PC Warehouse of Freehold NJ. Not only is he a PC expert, he was able to recover all my videos from my Sony Handy cam that my 3 year old son deleted. James gave me and my family (30gigs) of our memories back! I thank you now, my son and daughter will thank you later ; )

Monica Sargent (Google)

PC Warehouse came through for my Company All Clean Building Services, during an urgent computer crash. They delivered exactly what was asked, on time and in a friendly manner. It is obvious that PC Warehouse believes in a strong customer service. I would recommend them to anyone, and will use them again!!

Bronson Ferri (Google)

Bent over backwards to help me get my laptop operational again. Great help!

Scott (Yahoo)

Every once in a while you come across a company that really does go that extra mile to ensure your satisfaction. This company is quite possibly one of the best I have ever came across. I had a failed hard drive that I had stupidly not backed up that contained all my irreplaceable data. I sent the drive to P C Watehouse where they diagnosed it as a faulty needle. They were able to source a donar drive, switch the needle and recover my data onto a new drive in an extremely quick turn around time. I'd recommend this company to absolutely anybody who needs data recovery. Thanks Scott

A Google User (Google)

Expert data recovery; friendly, fast, good, and reasonably priced professional team. Thanks PC Warehouse for saving my very importend data. Highly recommended!!!

A Google User (Google)

My external HD with files dating back to 2005 suddenly crapped out on me. I was devastated and was referred to PC Warehouse for help. Thank goodness I went because they recovered almost all of the files and did it for a very reasonable price. They kept in touch with me every step of the way and even sat down with me to see exactly which files were most crucial so that they could do their best to recover them. I left yesterday with the recovered files on a brand new (reasonably priced) new external HD and couldn't be happier. Highly recommend PC Warehouse and applaud their service! THANK YOU!

A Google User (Google)

My external hard drive containing every family photo I have ever taken, along with other very important data files, crashed. I took the hard drive to the Geeks at Best Buy, but they couldn't recover the data. I was heartbroken because of the loss of such important family photos. I took the hard drive to PC Warehouse, not expecting them to be able to help, but they were able to recover everything! I highly recommend them for your data recovery problems, and the staff was very friendly too!

A Google User (Google)

The course was an amazing and interesting experience. It covered al my expectations. It was a high level training because the instructor shown a lot of experience in the Data Recovery World. He also answered all questions, specially during laboratory sessions, and checked step by step the development of each lab. Additionally, attention was excellent from the staff of PC Warehouse. Really, Good Training, Good Attention and Good Installations. In summary, it is a training I recommend and should be taken by anyone related to the Data Recovery World. Alberto Fischel, Caracas, Venezuela and Panama City, Panama

A Google User (Google)

I brought a HDD that had no power to PC Warehouse. At first I had no faith in the drive and that alll the data was gone. However, the data recovery technician there diagnosed it for me and after a few days I had my answer. He could recover all of my data and at a very, very fair rate. I was very impressed with the experience and turn around time for the recovery. I would recommend them to anyone who needs their data recovered!!!!

A Google User (Google)

I highly recommend PC Warehouse and James for any data recovery service. I spilled water on my laptop and it damaged my drive physically. James was able to fully recover all my data and provide me some relief. Highly recommended!!!!

A Google User (Google)

Great service!. Very knowledgable people/technicians. Computer store is very complete. Nice Tai restaurant next door. In the 4 days I was there I just saw happy customers leave with their computers fixed :)

A Google User (Google)

Attended data recovery training. James is definetely one of a handful of data recovery gurus in the US. His depth of knowledge is incredible and I learned a lot from his experience. He has very good disposition to teach and help. His store has some unique computer accesories and components that may not be found elsewhere. I highly recommend him.

Bob Drake (Yahoo)

Rich Pezzullo from Netcentric Computer Solutions insisted I bring in my computer to have data recovered from a failed hard drive. PC Warehouse was prompt, reasonably priced and totally professional. I've been to PC Warehouse many times before to purchase computer parts, but I didn't know how skillful they were at recovering data from a crashed hard drive. Thanks to Rich Pezzullo for turning me on to data recovery services at PC Warehouse. Thanks PC Warehouse for doing a great job. It's nice to see a family owned business that prides itself on "service". Bob Drake Performance Screen Supply Manalapan, NJ

Steve Lavon (Yahoo)

I ordered my first customized computer from scratch for Lavon Art Gallery at PC Warehouse and after more than 10 years it's still working ok. My computer had a Virus, they also did a great job to fix it and I received great service. I would recommend PC Warehouse to my friend and anyone. .....Steve Lavon.

A Google User (Google)

Very professional data recovery!I took my hard drive to at least five places in LA and Chicago. No one found the problem and was able to fix it. But pc warehouse did, and charged me reasonably. I really appreciate it and highly recommend!

A Google User (Google)

TOP EXPERTS IN DATA RECOVERY. I went to PC Warehouse for data recovery training. Not only was I trained on the tools I purchased, I was also shown techniques, tricks & tips that only a TRUE DATA RECOVERY MASTER can offer. I have taken another data recovery course (from a guy claiming to be a well known "guru" in the field), but did not come close to providing the level of knowledge & "hands on" learning like this course has. I am convinced that with the training I received here, I will be successful in the data recovery field. If you are thinking about getting into the DR business, YOU NEED TO GO HERE!!! While training I also noticed that the repair technicians are not only great at what they do, they are very HONEST, pay attention to minor details, and wont stop until their work is DONE RIGHT! They also took extra time to answer customer questions & concerns no matter how long it took! (These are the things that customers do not notice, but as a computer store owner for over 10 years, it is nice to see that both the technicians and owners enjoy & take pride in their work).

A Google User (Google)

I had lost all of my travel photos when my hard drive suddenly crashed last year. I went to several computer places, some said they couldnt retrieve anything and others were very very expensive. Then I went to PC Warehouse in Freehold, who managed to retrieve everything I needed and that at a good price and with good service. I highly recommend PC Warehouse!!!!

A Google User (Google)

Attended 1 day training for data compass, james is very knowledge and I learned a lot, I am hoping I will come back later in the year for a 4 day training and additional hardware. I am so excited in this new venture. I highly recommend him

A Google User (Google)

Excellent technicians. James is outstanding with data recovery. The best place to go to for data recovery and PC repairs and parts

Ruby T. (Yelp)

Friendly service, most importantly honest people. Data recovery specialist is one of New Jersey's top specialist. When Geek squad or Tech support from other stores can't handle it, they sent me here. More reasonable than those other places too. Highly recommended. Don't let their sparse decor fool you. Source: http://www.yelp.com/biz/pc-warehouse-data-recovery-freehold

A Google User (Google)

James is very knowledgeable with all Data recovery techniques. The training course is worth every penny.

Fran D. (Yelp)

Peace of Mind !! Great price to retrieve my work/personal data off of an external hard drive. Price was fair and they even let me think about it to decide if it was fair. Then they showed me everything they retrieved. Nothing corrupted. Everything spared !! Even stuff I forgot about. Will definitely recommend. Source: http://www.yelp.com/biz/pc-warehouse-data-recovery-freehold